DISCLAIMER: THIS IS NOT MEDICAL ADVICE! We do not employ doctors or licensed medical professionals, so we do not provide medical advice. Nothing presented here is a substitute for the advice of a DOCTOR or other licensed health care provider. Never stop, start or add medications or supplements to your health or mental health care regime without first checking for interactions or other problems, and thoroughly researching the substance. Before you employ any information here, consult your health care professional. No information here is the result of valid clinical trials.
Frequently Asked Questions
and Key Definitions
These are simple questions, mostly with short answers.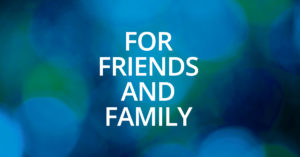 What you might see if your friend or family member is having an adverse reaction or withdrawal when abruptly or rapidly stopping an SSRI/SNRI antidepressant or other psychotropic drug.
Read More
Looking for help with something?
Search our site below...
Please take the time to report your adverse symptoms from Cymbalta and Cymbalta withdrawal to the FDA. Call 1-800-332-1088

© 2019 Healing America Now
4