DISCLAIMER: THIS IS NOT MEDICAL ADVICE! We do not employ doctors or licensed medical professionals, so we do not provide medical advice. Nothing presented here is a substitute for the advice of a DOCTOR or other licensed health care provider. Never stop, start or add medications or supplements to your health or mental health care regime without first checking for interactions or other problems, and thoroughly researching the substance. Before you employ any information here, consult your health care professional. No information here is the result of valid clinical trials.
Greeting and Statement
BY Cymbalta Hurts Worse FOUNDER, TONI SAMANIE
The Contents List for this website is here:
https://www.healingamericanow.com/cymbalta-hurts-worse-files/
Welcome!
CHW is growing and we now have over 30,000 members and many official and unofficial admins for the page.
I don't want anyone to feel they haven't been seen and heard, so we try to be as lenient with discussion as possible while at the same time protecting members from dangerous tapering advice. (This is going to be long-winded...Sorry). I just wanted to say, I really appreciate everyone chiming in...Those of you especially who have been here a while and know the drill, helping along the newbies with your experiences. I would like to deputize each and every one of you to please keep it up.
We are making an incredible difference!
Have you read the comments where they say without this group they wouldn't have made it? There is no greater paycheck or better feeling than that - saving a life! That is because this is a team effort. If you are in a horrible place please feel free to express that. If you are tapering and want to share your struggles and successes please share that too.
It really encourages people to know they are not alone.
Occasionally, well-meaning people, not wishing to see someone suffer, will suggest other medications or supplements that affect serotonin. This is greatly, greatly discouraged. And also, we rarely, rarely encourage cold turkey - there may be a very small exception and that is with regard to Serotonin Syndrome or when first starting (immediate allergic reaction within the first days). So posts encouraging people to go cold turkey are not endorsed.
We realize some people did not know about the taper method until too late.
There is no shaming here. We DO NOT encourage anyone to get on another psychotropic to get off Cymbalta even though for some it has been done and supposedly successfully. No one gets a free pass: a toxin is a toxin, is a toxin. Ideally, people will come here before they decide to taper off Cymbalta.
Friendships are going to be formed out of this group and private messages go back and forth.
I would strongly encourage people to be careful about revealing too much information about your circumstances or yourself, at least at first, if you receive a private message from a member of this group.
This is a community and even though I don't want to think there are any unsavory characters we never know for sure in the virtual world. I have no doubt we get a pharma troll or two but that is another story!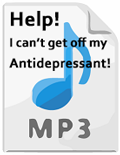 For those new to the group we strongly encourage people to start out getting Ann Blake-Tracy's CD/MP3 Download: it's 1 1/2 hours long and answers a lot of your questions and addresses supplements to help in the tapering process. https://store.drugawareness.org/product/help-i-cant-get-off-my-antidepressant-mp3-download/. Ideally, those who have survived the gauntlet will be the guides for those just joining us. Please private message an admin if you would like to help out as an official moderator.
Thank you again everyone.
Toni S.
In Memoriam
After a long battle with neuroendocrine cancer (DIPNECH), Toni Samanie passed from this life on earth on May 17, 2020 in Edmond, OK, surrounded by family and the friends she also considered family.
A true hippie at heart that raised her children and educated her grandsons on the music of the Beatles and the great classic rock bands, Toni had a zest for life and passion for her interests that is unparalleled. As the Beatles said, "All you need is love", and Toni was full of love for people, travelling, the beach, long baths, good music, good food, and great conversation. She never met a stranger and maintained the philosophy of 'the more the merrier' throughout her life.
Toni was born in Saranac Lake, New York, in 1955, and spent her early years with her grandparents in Puerto Rico, followed by school years in Virginia. Moving with family to several places, she set down her roots in Oklahoma, but the call of adventure came that took her to California where she spent a wonderful decade in what she considered the most perfect climate. After the grandsons were in the picture, she took the opportunity to move back to Oklahoma to be near them and be a significant part of their lives, which she most certainly was.
Her legacy will live on in the hearts of her family and friends and the many people she met along the way. Vastly important to her was her group of friends in Healing America Now and that was her primary focus these last several months. You will be missed, and the silence is deafening but you will always be with us. And in the end, the love you make is equal to the love you take.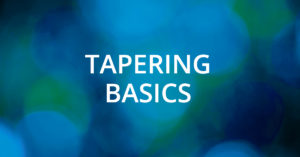 We are here to support you in tapering slowly, steadily and consistently off Cymbalta/Duloxetine. You will find several warnings here about staying safe. This information is all about HOW to do that careful taper off the drug. Please, please follow our recommendations.
Read More
Looking for help with something?
Search our site below...
Please take the time to report your adverse symptoms from Cymbalta and Cymbalta withdrawal to the FDA. Call 1-800-332-1088

© 2019 Healing America Now
4