DISCLAIMER: THIS IS NOT MEDICAL ADVICE! We do not employ doctors or licensed medical professionals, so we do not provide medical advice. Nothing presented here is a substitute for the advice of a DOCTOR or other licensed health care provider. Never stop, start or add medications or supplements to your health or mental health care regime without first checking for interactions or other problems, and thoroughly researching the substance. Before you employ any information here, consult your health care professional. No information here is the result of valid clinical trials.
Welcome to Healing America Now
Healing America Now contains most of the resources inherited from CHW. The site is independently managed by a former moderator. If you have any concerns, please contact the CHW Facebook moderators.
If you have gone cold turkey, followed advice to drop too quickly or every other day, are in withdrawal, this is your safe place. Somewhere you know you are not alone, where your distress is recognised, understood and validated.
Here, you will find many documents to support you along whatever Cymbalta / duloxetine-related road you are traveling.
Many find a Facebook group too confusing to handle. Comments come from all sides. Some are deleted; whole threads disappear. With so many members and such strict rules from Facebook, that is inevitable.
So, if you feel uncomfortable joining even a private group, or have misbehaved and been excluded from a group, the resources here on Healing America Now are still available for you - and everyone - to use.
We can recommend two support groups, which you can find on Facebook. Both have very clear and similar protocols for coming off this drug. Both groups are for people who are planning to come off Cymbalta / duloxetine, are following the group's recommendations or have completed their taper.
You can look at Cymbalta Hurts Worse , or, if you don't like that group, try Cymbalta Duloxetine Survivors Support Group.
There are other groups which you may find helpful, but please beware! Some offer dangerous suggestions. We ask you to be cautious, research thoroughly for yourself and make your own decisions.
Healing America Now has always been somewhere to keep the CHW group files for easy access. It is becoming outdated and is difficult to edit. We are busy building a new site. (November 2022)
We are working hard to make access easier for you. We want you to browse the resources and make decisions for yourself more easily.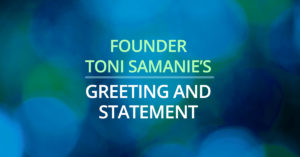 CHW IS GROWING AND WE OVER TO 25,000 MEMBERS AND MANY OFFICIAL AND UNOFFICIAL ADMINS FOR THE PAGE.
I don't want anyone to feel they haven't been seen and heard, so we try to be as lenient with discussion as possible while at the same time protecting members from dangerous tapering advice.
Read More
Looking for help with something?
Search our site below...
Please take the time to report your adverse symptoms from Cymbalta and Cymbalta withdrawal to the FDA. Call 1-800-332-1088

© 2019 Healing America Now
4